Something's Always Going on at BAUUC
Please note that many of the activities listed below are resuming in-person meetings as of June 2021.  Please call 281-488-2001 to confirm that your activity has resumed.
Sundays Mornings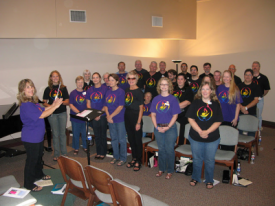 Worship services bring our diverse community together for singing, meditation, honoring our sorrows and joys, and meaningful messages of hope and challenge. Children attend the first part of the services with their families before departing for Religious Education activities. Childcare is available in our nursery for our youngest UUs.
Our Sunday Morning Discussion Group meets every Sunday morning for lively and open discussion of the day's sermon topic or a book the group is currently reading.
There's always a group going out to a nearby restaurant for Lunch following the 11:00am worship service. One Sunday each month, we have an All-Church Lunch in the Cockrell Fellowship Hall.
————————————————————————
Wednesday Nights at the Church
During the months of June, July and August our Wednesday night activities will be on a break.  They will resume in September.
Community Dinner is served at 6:00 pm on Wednesday nights in Cockrell Hall (cost is $7 for adults, $2 for children and free for newcomers and those with limited financial resources). Vegetarian options are available.
Dinner is followed by a meditative Vespers Service led by Rev. Bruce Beisner in the sanctuary beginning at 6:40pm.
At 7:00 p.m., we have a variety of activities including choir rehearsal, speakers and adult discussion classes as well as other educational programs. Please consult the Church Calendar for this week's happenings.
———————————————————————-
Small Group Ministry
Members and friends participate in ongoing monthly "Connection Groups" which offer the opportunity to get to know others better and explore your spirituality in a safe and comfortable atmsophere. These groups of 8-10 people are led by trained facilitators and meet on various times each month at the church.
———————————————————————-
Groups to Join Anytime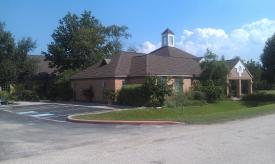 Meet-&-Eat Women's Lunch: meets every Tuesday for fellowship and conversation over lunch at a local restaurant. Open to all women of our congregation and friends of BAUUC
HIS Men's Lunch: meets every Thursday for fellowship and conversation at a local restaurant. Open for all men of our congregregation and friends of BAUUC
Buddhist Meditation: meets Sunday evenings at 7:00 pm to practice sitting and chanting meditations
Women's Spirituality Group: Discussion group open to all women that meets on the second and fourth Thursday of each month at 10:00am.
Mahjong: meets Monday afternoons at 1:30 and Wednesday nights at 7:00,  join us to play this ancient Chinese game
Zumba:  We are gathering outside in our church parking lot Every Sunday and Wednesday at 5:30pm for Zumba class. Spots are limited, Please contact Tamar Wasoian at dlre@bauuc.org or 603-706-1573 to RSVP and for more information.
Lunch with Liberals: great food and lively discussions on the first Wednesday of each month at a local restaurant
Knitting the Spirit: bring your knitting, crocheting or whatever you are working on and join us on Friday afternoons
Ageless Yoga: easy stretching and exercise for all ages on Monday, Wednesday and Friday afternoons at 1:00 pm
Daytripper Outings: Our group for seniors travels together to fun and educational destinations together once a month.
End of the Month Parties:  enjoy fellowship and food on the last Saturday of most months hosted in a congregant's home, bring a snack to share, as most parties are family-friendly.
————————————————————————
Hope & Support Resources



Our Care Team works with our Minister to offer support, meals, cards, home and hospital visits and assistance with transportation for those in need.
The Parents, Families and Friends of Lesbians and Gays (PFLAG) meets on the 4th Sunday of each month at 2:00pm at BAUUC. This group offers support for parents and family members of lesbian, gay, bisexual and transgender people.
The National Alliance on Mental Illness (NAMI) offers a Bay Area support group for relatives and friends of people with serious mental illnesses. The group meets at 7:00 PM on the first and third Tuesday night of each month at BAUUC. Persons with mental illness are also welcome.
————————————————————————-
Family Events



BAUUC Camp Outs: Twice a year, a large group from the church goes camping at a nearby state park. This is perfect for families and a great way for newcomers to get to know others.
Adventures in World Culture Week: Each summer, our Religious Education classrooms are transformed into several far away countries as we celebrate diversity by teaching our children about different cultures.
Fall Festival: On the Sunday before Halloween, all ages come together for a fun carnival of food and games on the grounds of BAUUC. This festive family event is a fundrasier for UNICEF.
Art Gallery: Our Fellowship Hall serves as an exhibition space for great art from a variety of local artists throughout the year. Special Gallery Openings are held to introduce each new collection on Friday evenings.
The Point UU Summer Retreat: The Point is a Unitarian Universalist retreat for all ages held each July.  It brings together Unitarian Universalists from across our region. Details at http://www.thepointuu.org/
Multi-Generational Worship:  On a regular basis, our Sunday morning worship services are presented for all-ages with children and families worshipping together.
Parents of Young Children Covenant Group The Parents of Young Children (POYC) Covenant Group meets the 3rd Sunday of each month from 4:30 to 7:30pm at BAUUC in Cockrell Hall.  It is a potluck gathering for families with young children – from pregnancy through around 12 yrs. old.  After the meal, there is childcare (for a small fee) while the parents discuss parenting issues.