Wednesday Night Worship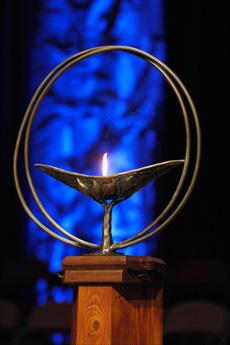 During the months of June, July and August Wednesday Vespers Service will be on a break.  They will resume in September.
Each Wednesday evening following our Community Dinner, Rev. Bruce Beisner offers a short meditative Vespers Service in our sanctuary.
This is an opportunity to gather in sacred community to be together and re-focus our spirits. The service includes hymns, a reading, the sharing of our personal sorrows and joys, and a time of prayer and silent meditation.
This brief, but meaningful, time of worship begins every Wednesday night at 6:40pm.