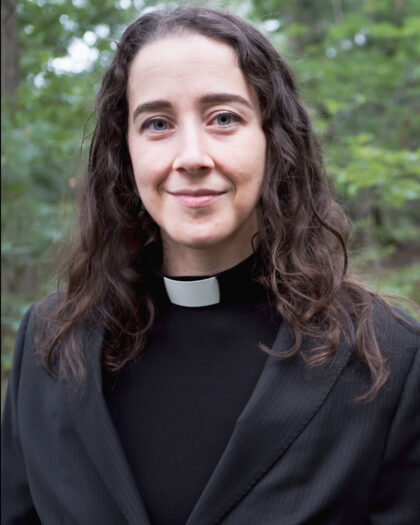 Hello beloved community!
I hope this Fourth Friday Ministerial Update finds you well. Since last month, it feels the world has changed in tragic and frightening ways. I continue to watch the news in Ukraine and pray for those affected by the violence as well as for an end to the war with minimal loss of further life. I know it can feel overwhelming to be so small in a world filled with such horror, but it is in these moments that we are called to connect, to act, and to create the world we want to live in. I'm pleased to say that our Share the Plate on March 13th raised over $1000 for grassroots efforts in Europe aiding refugees and victims on the ground. As more opportunities arise for our congregation to help, I hope you will join me in rising to the occasion.

Here in Texas, we are facing hateful legislation that puts trans and nonbinary children and their families at unacceptable risk. This will be the topic of our service on April 3rd. On that day, I will attend Fellowship Hour before worship at 10am to host a discussion circle on trans awareness and what allies can do. If you will be joining me, I suggest you either listen to this podcast or watch this webinar beforehand.

And please don't forget to
RSVP
 by Tuesday, April 29
th
 for the Narcan training at 6pm on Wednesday, April 6th. Narcan literally puts the power to save a life in your pocket. In order to attend this event, please RSVP at ​​
https://rsvp.church/r/KILz75Nb
. You don't need to be a member, so feel free to invite friends and family (just also have them RSVP so we can get a headcount). After the training, the Kitchen Ministry team will serve dinner.
On a more joyful note, with the weather getting warmer, I'm excited to say that we will be hosting some outdoor events in the coming months. On Easter Sunday after service, the Cockrells will treat us to a fish fry with vegan options provided by Kitchen Ministry. Come hungry and ready to play, as the RE team will also host an egg-hunt! Then on May 14th, we'll be having a Concert for Houston Voting Justice. More details coming soon! I so look forward to spending more time in fellowship as we continue to work together for love and justice.
In gratitude and faith,


J Sylvan, Transitional Minister