Hello beloved community!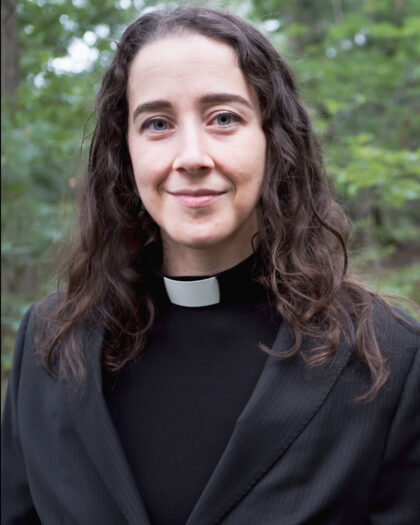 I'm happy to be reaching out to you in a personal way in this Ministerial Update, which I plan to make a regular occurrence on every Fourth Friday of the church year. This will be a place where I update you on general processes, changes, and visions for the future of BAUUC. Of course, the website and Weekly Briefs are still the best place to find the day-to-day activities of the congregation. This is more of a big-picture overview. 
First of all, if you missed the congregational meeting, you may be wondering about where we are with the DLRE. Because we will not have a settled Minister until 2023, and harmony between the Minister and DLRE is so important, we are going to postpone hiring a permanent DLRE until spring of 2024. In the interim, we have begun the search for an Acting DLRE. This half-time (20-hour-per-week) position will continue through the new settled Minister's first year. If you or someone you know is interested in applying, please send a resume and cover letter to me at [email protected].
Next, Wednesday nights are changing at BAUUC! I will be hosting two new events every second and fourth Wednesday of the church year starting in March. Second Wednesdays will be Pub Theology. From 7-8pm, I will park myself at Nobi Public House and you can come talk to me about theology, the meaning of life, the existence of evil, whatever. It's a place to talk about the Big Questions without taking them (or ourselves) too seriously. On fourth Wednesdays, I'll be offering a discussion group on the Mythology of Christianity and Judaism. I find that even though the Bible is one of the most foundational texts of the Western world, UUs are often not well-versed (pun intended) in its stories. Join me as we look at this canon of world-building mythology and how it has created our culture. Check the website and weekly briefs for more information.
Then, at 6pm on Wednesday, April 6th, we will host a Narcan training at the church. Narcan is a nose-spray that anyone can carry, that fits easily in a bag or a pocket, that can instantly reverse a deadly opioid overdose. At this special event, a representative from Houston Recovery Center will show us how to recognize an overdose and how to administer Narcan. Everyone will then receive their own free Narcan to carry with them. In order to attend this event, please RSVP at ​​https://rsvp.church/r/KILz75Nb. You don't need to be a member, so feel free to invite friends and family (just also have them RSVP so we can get a headcount). After the training, the Kitchen Ministry team will serve dinner.

Finally, I'm looking forward to seeing many of you at the Stewardship Lunch on March 6th, where we will discuss the future of BAUUC, and what it means to be "OUTWARD BOUND." 
In gratitude and faith,
J Sylvan, Transitional Minister