Greeting Beloved Community!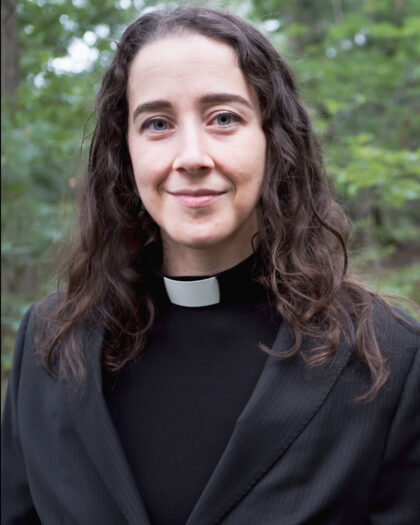 I can't believe it's almost May! What an eventful year we have shared with one another. As the weather warms (and warms, and warms) I'm filled with a renewed sense of gratitude that I was able to join BAUUC as Transitional Minister. This community has weathered some major changes in the past couple of years, and I can see it beginning to blossom before my eyes.
But of course the changes aren't over yet. I join with you in expressing sadness over the retirement of Choir Director Beth Jordan after over 20 years of service. At the same time, I am happy for her, as she will now have more freedom to travel with her husband Steve. We will celebrate Beth at a special service on May 15th. Please join us to wish her well as she and Steve set off on this exciting new life phase!
It was wonderful to see so many of you at our multi-generational Easter service, and the egg hunt and fish fry that followed. Thank you to the women's group who filled the eggs and the youth who hid them. Also a huge thank you to the Cockrell family, who fried up the fantastic fish! And to Darcy Truehan and Ken Gramann for the vegan sandwiches and brownies. I look forward to having more events in the future.
Which brings me to the Concert for Houston Voting Justice on Saturday, May 14th. This is going to be a fun and fabulous night full of barbeque, tunes, and fellowship with proceeds going to support a Voting Justice Coordinator in collaboration with First UU Houston. We'll hear music by the Staff Sisters (Lillian Bell and Sharlene Rochen) and JUst Us (Beth and Steve Jordan). Dinner will be included (while supplies last) in the $20 suggested donation. Bring your own beer, wine, and seating if we are outdoors (we will be indoors only if it is raining or ridiculously hot). We will end the evening with a karaoke party–maybe I'll even sing!
This will be a fun event for a great cause, and a great opportunity to share our community with our friends and neighbors. That's why I am challenging all of us to tell ten people not affiliated with the church about this concert. Let's open our doors and welcome in some new friends!
Thank all of your for your continued commitment to this community. I'll look forward to seeing many of you at this Sunday's Flower Communion and Congregational Meeting, and others of you I hope to see in the days to come.
In gratitude,
Your Transitional Minister, J Sylvan