Adult Enrichment
Religious Education for Adults
Bay Area UU Church is a religious community which values lifelong learning and strives to create opportunities for spiritual growth and exploration. Among our many ongoing Adult Religious Education offerings are:
Sunday Morning Discussion Group
Every Sunday morning from 10:30-11:15, this group for adults meets for discussion and fellowship. The group discusses a chapter in a book related to Unitarian Universalism or has a facilitated discussion about the morning's sermon or other spiritual matters.
Wednesday Night Classes
On Wednesday nights, the entire congregation gathers for a weekly dinner and Vespers Service. After the worship time, we offer a variety of classes and activities. Among these offerings are Adult Religious Education opportunities which range from multi-week classes to one-time workshops. Recent classes have included "Process Theology," "The Roots of Poverty," "Comparative Religions-East and West," "Democracy from the Inside Out" and "Learning Non-Violent Communication." Recent workshops have included programs about current Unitarian Universalist Association study/action issues, mental health awareness, and Star Trek. These classes and workshops are led by the Minister, Director of Lifespan Religious Education, and members of the congregation.
Unitarian Universalist Identity Classes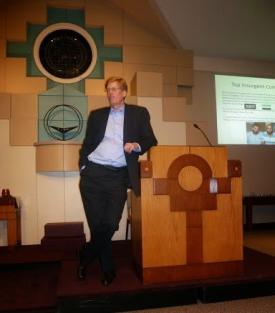 On a regular basis, BAUUC offers classes and discussions for our new members and visitors to learn about our church and the Living Tradition of Unitarian Universalism. These classes are most often led by our Membership Ministry Team Lead and our Minister. They offer an overview of Unitarian Universalist Principles and Sources, history, polity, and values; as well as the opportunity to get to know more about the Bay Area Church community.
Great Decisions
Each winter, BAUUC offers a popular eight-week foreign policy study-discussion program called "Great Decisions." Topics from recent years have included Middle East realignment, promoting democracy, Mexico, cyber-security, exit from Afghanistan and Iraq, state of the oceans, Indonesia, and energy geopolitics. The groups are open to church members and to the community at large.
Bay Spirit Pagans
Pagans of all ages participate in rituals and crafts the first and fourth Friday of each month at 7:00 p.m. Many followers of nature-based religions find Unitarian Universalism quite comfortable and are active members of both faiths.
Parents of Young Children Group
The Parents of Young Children (POYC) Covenant Group meets the 3rd Sunday of each month from 4:30 to 7:30pm at BAUUC in Cockrell Hall.  It is a potluck gathering for families with young children – from pregnancy through around12 yrs. old.  After the meal, there is childcare (for a small fee) while the parents discuss parenting issues.
Small Group Ministry Circles (Chalice Circles)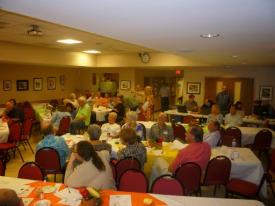 Members and friends participate in monthly "Chalice Circles" which offer the opportunity to get to know others better and explore your spirituality in a safe and comfortable atmosphere. These groups of 8-10 people are led by trained facilitators and meet on various nights at the church for one church year.
Speaker Series
Bay Area UU Church is pleased to offer an annual speaker series each winter and spring for the wider Clear Lake community. In the past year we have hosted noted experts on various foreign relations topics, religious perspectives and global politics.
Numerous additional classes, workshops and discussion groups are presented throughout the year.  Please check the latest edition of our Universe magazine for the current schedule of offerings.