Adventures in World Cultures
Alaska, Afghanistan and Mongolia
Monday July 9 – Thursday July 12 from 9:00am to 2:30pm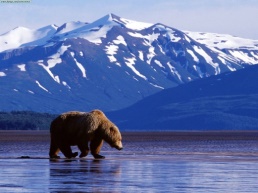 Adventures in World Cultures, BAUUC's uniquely UU version of Vacation Bible School, has entertained and informed children every summer since 1992. Our rising K-6thth grade children and their friends have gathered for fun, activities, and learning about other cultures.  2018's countries again span the globe and its cultures.  Classrooms are transformed by decorators to reflect the various cultures, while teachers plan hands-on, fun-filled activities involving food, customs, heritage, and history. In the past we've experienced a Viking longboat, an erupting Hawaiian volcano, the peaceful ambiance of a Greek island, and a safari in Botswana. New this year will be an afternoon program. Cost for Adventures in World Cultures is $50 per participant and scholarships are available. Registration is open through June 28.  Registration forms are on the Greeter's Table outside the sanctuary, or available from dlre@bauuc.org.  Friends and relatives are welcome to register and attend.
If you have always wished you could help with Adventures in World Cultures, but haven't been able to fit it in your schedule, we have a special opportunity for YOU!  On Sunday June 10 at 12:15pm, we need six teams of two people to staple large sheets of butcher paper to the walls for the decorators to work on.  We estimate that you will be finished within two hours.  There will be pizza and childcare.
For more information about the program, please contact Tamar Wasoian at DLRE@bauuc.org.